Wholesale Swimwear, Wholesale Swimsuits!  Yes it is Swimwear season again!  Yeah!  Popina Swimwear is a great option for any boutique but particularly for smaller boutiques and spas who do not have a large merchandising space for selling bathing suits.  At Popina we do not have a minimum order requirement.  So if you have never carried swimwear before at your boutique or spa and want to experiment to see if you have a customer base to support it, why not start with a small order from Popina and see how your customers are reacting to it.
Popina is owned by Swimwear DesignerPamela Levenson and her husband Will Levenson who is the Sales Manager.  Popina wants to make sure you get full margin on your swimwear, if for any reason you are having trouble selling your bathing suits we are happy to take them back for an exchange to find the right suit for your customer (as long as the suits are in re-saleable condition).
Popina is based in Portland, Oregon.  We have a Portland SwimwearBoutique where we get first hand feedback on our sizing and the fit of our swimwear line.  If you have any questions about carrying Popina's Made in the USA Swimwear contact Popina's Sales Representative will@popinaswim.com.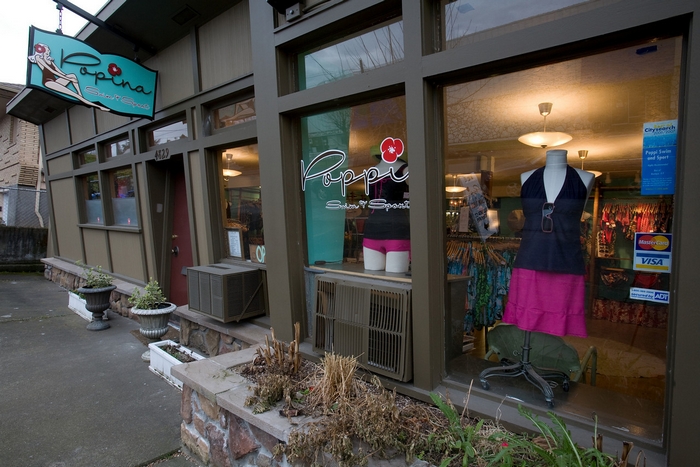 Tags: Bathing Suits Wholesale, Wholesale Swimsuit, Wholesale Swimwear