Tuesday, July 14th, 2009
Portland Swimear Shop Popina Swimwear is your year round Swimwear Boutique.  We are located in NE PDX about one mile from the Beaumont Wilshire Neighborhood and the Alberta Arts District.  Now is a great time to get a Bathing Suit before the summer is over!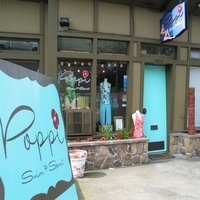 Featuring Jantzen Swimwear, JAG, Perry Ellis, L*Space, Tommy Bahama, Havaianas and many, many more brands.
Popina Swimwear 4831 NE 42nd Avenue Portland, Oregon 97218