Thursday, November 13th, 2008
Portland Bathing Suit Store?  Yes, Popina Swimwear has you covered.  Swimwear in Oregon? Isn't it rainy, yes, that is why we need to get out for vacations.  Mexico, Hawaii, the Caribbean, wherever you are headed, it is cruise season and nothing gets you in the mood more for your tropical destination than to transport yourself to Portland's Bathing Suit Boutique.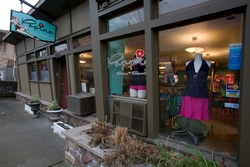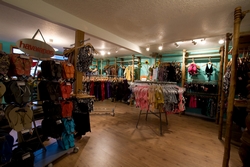 Popina features PDX's largest selection of swimwear for women.  Plus Popina has great cover-ups, hats, chemical free sun tan lotions and a great selection of sun glasses.  All of our products are offered at a range of prices for people shopping at all price ranges from high end lines like Tommy Bahama to budget (check out our famous $5 bin); we always have a selection of discounted swim suits, we currently have a large selection of bathers at 50% off in the shop.
Popina features large, comfortable, well lighted cabana style dressing rooms and staff that have a swimwear expertise.  All of our staff participates in the cutting suits for our own Popina Swimwear line.